Pars Grill House and Bar is located on W. 26th between 7th & 8th in Chelsea

Food like my momma used to make! And at prices that keep my wallet happy. Went for dinner on a very cold Saturday night, and for a place that is a bit out of the way it was packed. This is always a good sign. My Kashke Bademjoon (and eggplant appetizer) was tasty as can be, my only regret is I didn't finish it. The Mast-o-moosir was also the right balance of yogurty and spinachy.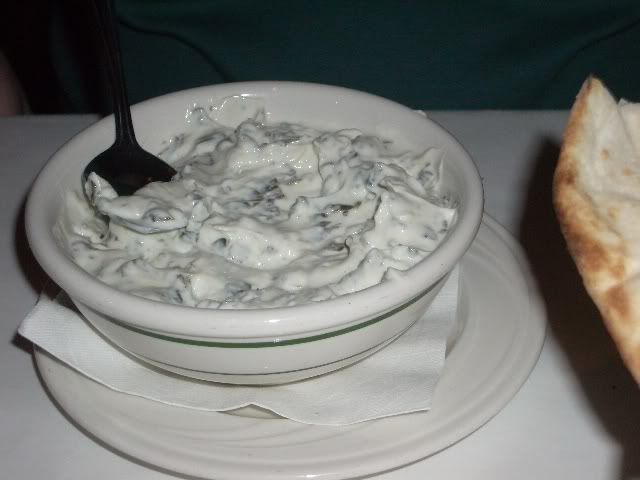 The table next to us got the Shirazi salad (tomato and cucumber) which seemed a bit on the smallish side. The bread was warm and soft and fresh. Use it to dip into your appetizers.My test for all Persian restaurants is the Ghormeh Sabzi (a vegetable stew with lamb) and this one passed the test, they had enough fenugreek in it to give it the right flavor (some places skip out on this and you are basically eating a parsely spinach stew) and although the meat was a bit tough (Ghormeh sabzi is best the next day) it was still tasty enough to make me keep eating even though I was full. My companion had the kabab koobideh and it took everything in me to not reach across the table and eat a piece. It looked that tasty!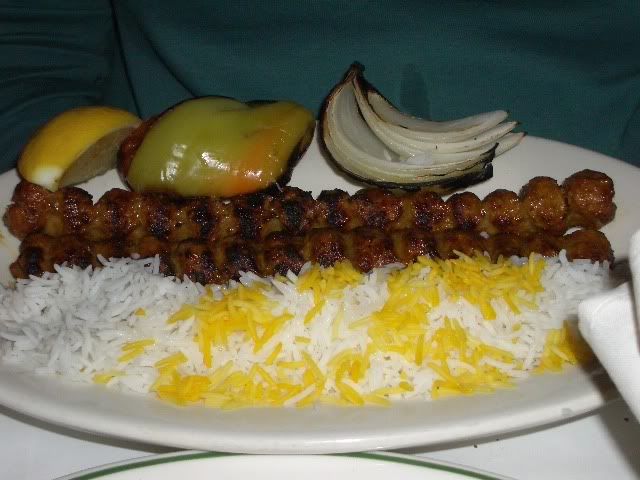 Go there, it's much better than the overpriced persian uptown. The service was good, and didn't take too long for a place that packed.